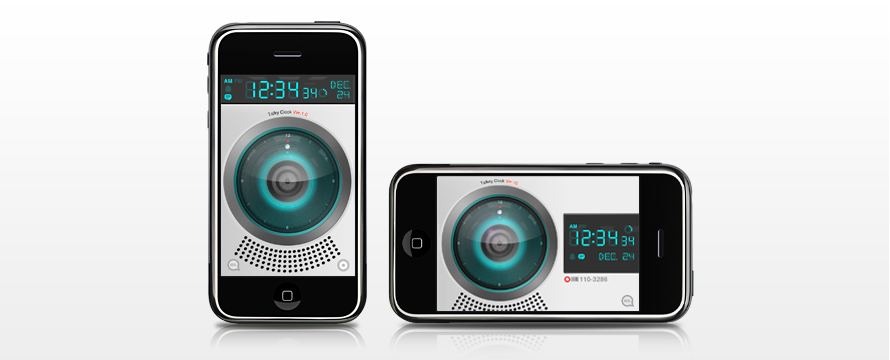 Try this convenience.
It's an useful clock that informs time in the robot voice.
Touching on the screen, it tells time accurately.
While not touching the screen, it informs time at regular intervals. It helps your busy morning and your work to manage the time.
Using an alarm function, you can use it as a wake-up call. And also you go to the bedroom at night, the sleep mode is very helpful.

Inform time in the robot voice at regular intervals
Touch the screen, Inform the time
Able to set the interval (1,5,10,30min and 1hour)
Alarm
12/24 hours switching
English/Japanese voice switching
Voice ON/OFF
5Colors
Sleep function (Screen brightness adjstment)

No sound with iPod touch (1st generation) because of no built in speaker.
Please be careful to use too long, because battery drain is so severe.