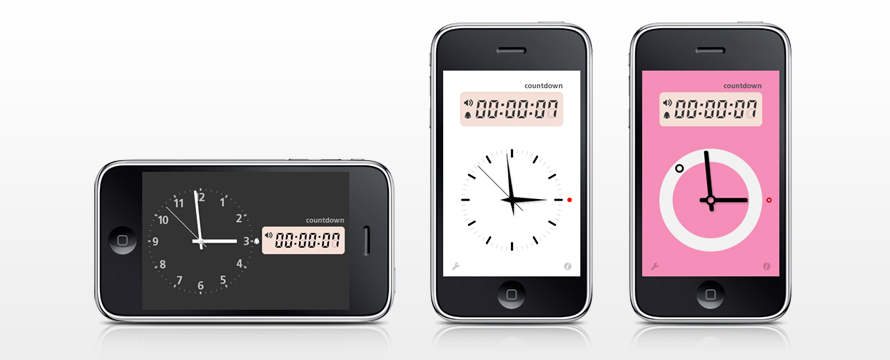 Easy to use, Easy to understand!
The countdown clock is very useful for many occasions.
We think it is important to focus on the only one function to produce the useful clock. It is a basic idea of the countdown clock.
After the clock hand is turned, the countdown starts by digital readouts.
You can concentrate on your work or play until the alarm rings.
It is not like a wristwatch or an alarm clock clearly.
Simple design, but well fit on any desktop.
Try this convenience.

The countdown is set only by turning the long hand of an analog clock.
A convenient alarm function is installed.
An analog clock displays the time while counting down.
Switches easy the countdown and current time.
To cancel the countdown is double tap the screen.
The design fits for the desktop well.
5 colors and 3 types of design.

No sound with iPod touch (1st generation) because of no built in speaker.
Please be careful to use too long, because battery drain is so severe.